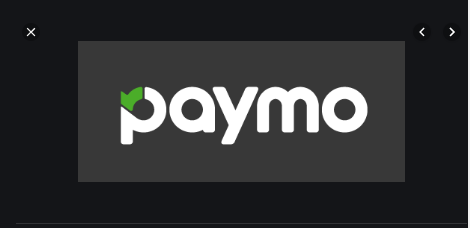 How to sign up paymo account – Paymo Login – Paymo Registration – Do you want to move start free trial on paymo or do you already have an account and want to know the steps to login into your account.
Many beginners often start with websites that offer few results and low features but they will soon realize its limitations and want to switch to a better platform such as paymo. In this step by step guide, we will show you how to properly start your free trial, sign up and as well login into paymo.
Paymo helps you as an individual, business owner or corporate body in the area of Planning & Scheduling, Task Management, Resource Management, Financial Management, File Management, Time Management, Team Collaboration, Customization, Mobile, Reporting, Invoicing and Integration.
How to sign up paymo account
Paymo allows anyone to start their free trial by creating an account. However, beginners soon realize that there are a lot of limitations because the free trial period lasts only for 15 days. During this free trial period, there is no credit card required or billing. It is completely free.
All you need to do is to visit www.paymo.com and click on the start free trial button then a new page will appear where you have to enter your work email. Perform the captcha task to ensure that you are a human then Please check your email. After this paymo will send a confirmation email to the email address you entered.
This is to ensure that you are the owner of this email address but if you haven't received it, you have to check the junk/spam folder or the "Updates" tab (for Gmail accounts) or click on the resend button for the confirmation email to be sent again. If you misspelled the email address then click back in your browser and enter the correct one.
After that, you need to select mainly what you will be using Paymo for. The options available to select are (Managing projects from start to finish, Managing daily work tasks, Tracking time spent on work, Creating & sending invoices to clients). Select one and then click on the Next button.
Also choose from the options on the page (Start with a sample project, Generic Project, Website Design, Video Project, Development Project, Marketing Plan, Consulting Project, Editorial Calendar, Social Media Project, SEO). Finally, go to the next page and enter your full name, password, company name, and company size. Then click on 'Finish' to complete the registration
How to Sign in your paymo account
Step 1: Once you have created paymo account, you will be prompted to a login screen. This is where you will enter your paymo login account details and select the task you want to carry out.
Step 2: On the next screen, you will be given options to enter your paymo username
Step 3: After that, you need to enter your password and then click on the login button.
How to recover your paymo Password Recovery https://app.paymoapp.com/auth/password-recovery
You need to visit the paymo website and login page and then click on the forgot password link at the login. After that enter your e-mail address and they will send you a link where you can choose a new password.