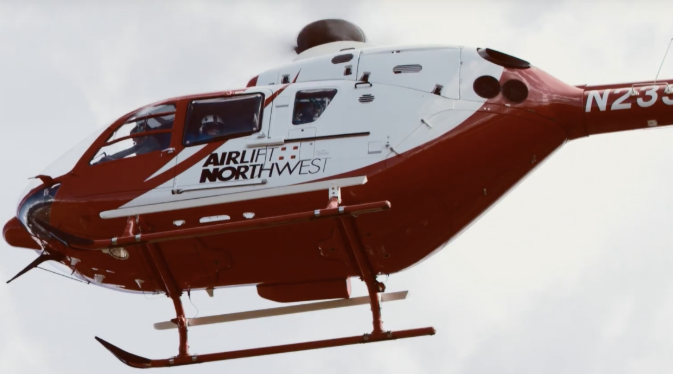 Airlift Northwest Membership Application – University of Washington AirCare Membership: AirCare is an initiative of the University of Washington and it helps protect you and your family.
The institution through their medical unit provides lifesaving air medical transport that are less expensive. This air transport support covers insurances that may not be covered.
As an AirCare Member, it is only your insurance company that receives a bill. What makes this platform great is that Airlift Northwest works directly with your insurance company for claims processing.
Note that the AirCare Membership program is secondary to all payers. Generally, the primary purpose of the AirCare Membership is to cover the patient responsibility amount indicated by the insurance company's explanation of benefit for all emergent and medically necessary air medical transport services that are provided to the closest, most appropriate facility.
As an AirCare Member, it is worthy to note that you are covered by Airlift Northwest. They have bases located strategically throughout Washington and Southeast Alaska.
The good news is that those who are traveling outside the Airlift Northwest's service area will be covered if transported by one of their reciprocal partners, subject to the reciprocating program's membership rules. Here are the list of their reciprocal partners,
– Care Flight – Reno, Nevada
– Life Flight Network – Oregon; Idaho; Montana
– Air St. Luke's – Boise, Idaho
Airlift Northwest Membership Application
a. Go to this page https://odddogmedia-nlmvg.formstack.com/forms/ak_membership and an application form will be displayed
b. The first box have an option for Purchase Type which comprises options for New Membership and Renewal
c. The Membership Options are $99: Household Membership – 12 Months and $80: Vacation Membership for 3 consecutive Months
d. Enter your Household Information such as Primary Member, First Name, Initial (optional), Last Name, Date of Birth, Month, Day and Year.
e. Select Date and Current Health Insurance Provider (Note: Health insurance is required for membership)
f. Enter your Physical Address and Check if residential address is different than mailing address
g. Enter your Billing/Mailing Address, Address Line 1, City, State, ZIP Code, Phone, Primary Member's Email
i. State how many additional family members you would like to add
j. Select payment method and agree tp their terms and services.
k. Click on the submit 'form button' and your application will be complete